Adding Captions: A Step-By-Step Guide for Content Creators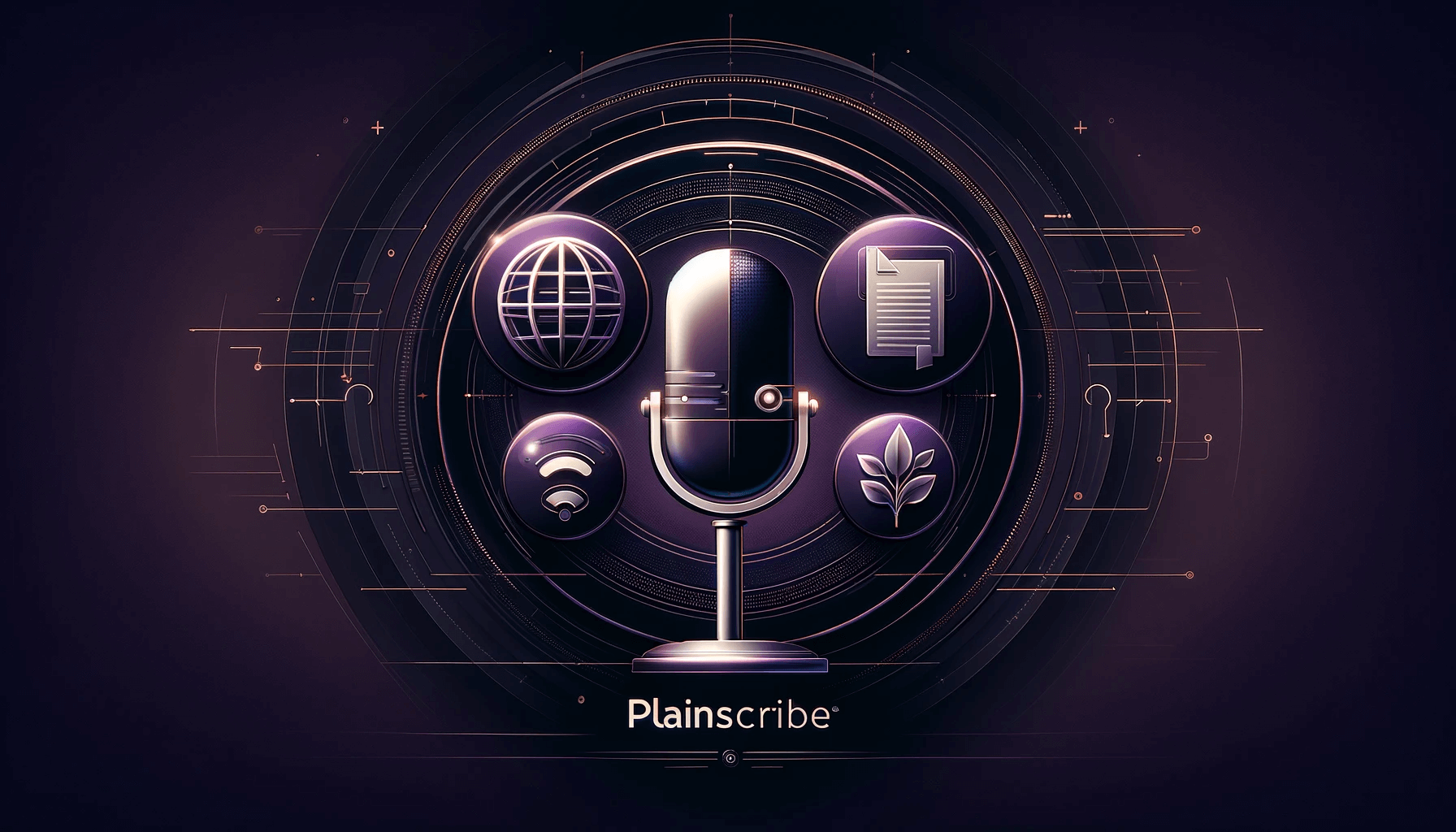 Creating content that is accessible to a wide audience is essential for content creators. One way to ensure accessibility is by adding captions to your videos. Captions provide a text description of the audio content, making it easier for people with hearing impairments to follow along. In addition, captions can also benefit those who prefer to watch videos in a sound-sensitive environment or in a different language. In this article, we will guide you through the process of adding captions to your videos.
Step 1: Transcription
The first step in adding captions to your videos is to transcribe the audio content. Transcription involves converting spoken words into written text. There are several ways to transcribe your videos. One option is to manually transcribe the audio, which can be time-consuming and labor-intensive. Luckily, there are automated transcription tools available, such as PlainScribe, a web app that allows you to transcribe your files easily.
PlainScribe offers a user-friendly interface and supports a variety of file formats, including audio and video files. Simply upload your file, and PlainScribe will take care of the transcription process. You can even download the transcriptions in SRT/VRT format for subtitles. With PlainScribe, transcribing your videos becomes a breeze.
Step 2: Editing the Transcription
Once you have the transcription of your video, it's time to review and edit it. Automated transcription tools are not perfect and may have some inaccuracies. Take the time to listen to the video and compare it with the transcription. Make any necessary corrections, such as fixing typos, adding punctuation, and ensuring the transcription accurately reflects the audio content.
Step 3: Formatting the Captions
After editing the transcription, it's time to format it into captions. Captions should be synchronized with the audio, appearing at the appropriate time. Each caption should generally not exceed two lines and should be readable within the time frame it is displayed. Use line breaks, timing cues, and formatting options to ensure the captions are clear and easy to follow.
Step 4: Adding the Captions to the Video
Now that you have the formatted captions, it's time to add them to your video. Most video editing software allows you to import caption files. Simply import the caption file you created and align it with the audio. Ensure that the captions are properly synced with the video and that they appear at the right time.
Step 5: Review and Testing
Once you have added the captions to your video, it's crucial to review and test them. Play the video with the captions enabled and ensure that they are displaying correctly and accurately. Check for any timing errors or formatting issues. Also, consider watching the video without sound to ensure that the captions provide a comprehensive understanding of the content.
Step 6: Publishing and Sharing
With the captions added and tested, it's time to publish and share your video. By adding captions, you are making your content more accessible and inclusive. Share your video on various platforms and reach a broader audience. Captioned videos are not only beneficial for individuals with hearing impairments but also for those who prefer to watch videos in different languages or sound-sensitive environments.
Adding captions to your videos may seem like an extra step, but it is a valuable one. It increases accessibility, improves user experience, and expands your audience reach. So, take the time to follow this step-by-step guide and make your content more inclusive and accessible to all.
If you're looking for an automated transcription tool to ease the process, we recommend checking out PlainScribe. With features like transcription, translation, and summarization, PlainScribe offers a comprehensive solution for content creators. It supports a variety of file formats and provides a flexible pay-as-you-go model. Your data's privacy is ensured, and you can even translate your transcriptions into 50+ languages. Visit PlainScribe's website to explore their features and start adding captions to your videos more efficiently.
Remember, accessibility is essential, and by adding captions to your content, you are making a positive impact. Start today and create a more inclusive online environment for your audience.