The Best Tools for Free Spanish to English Translation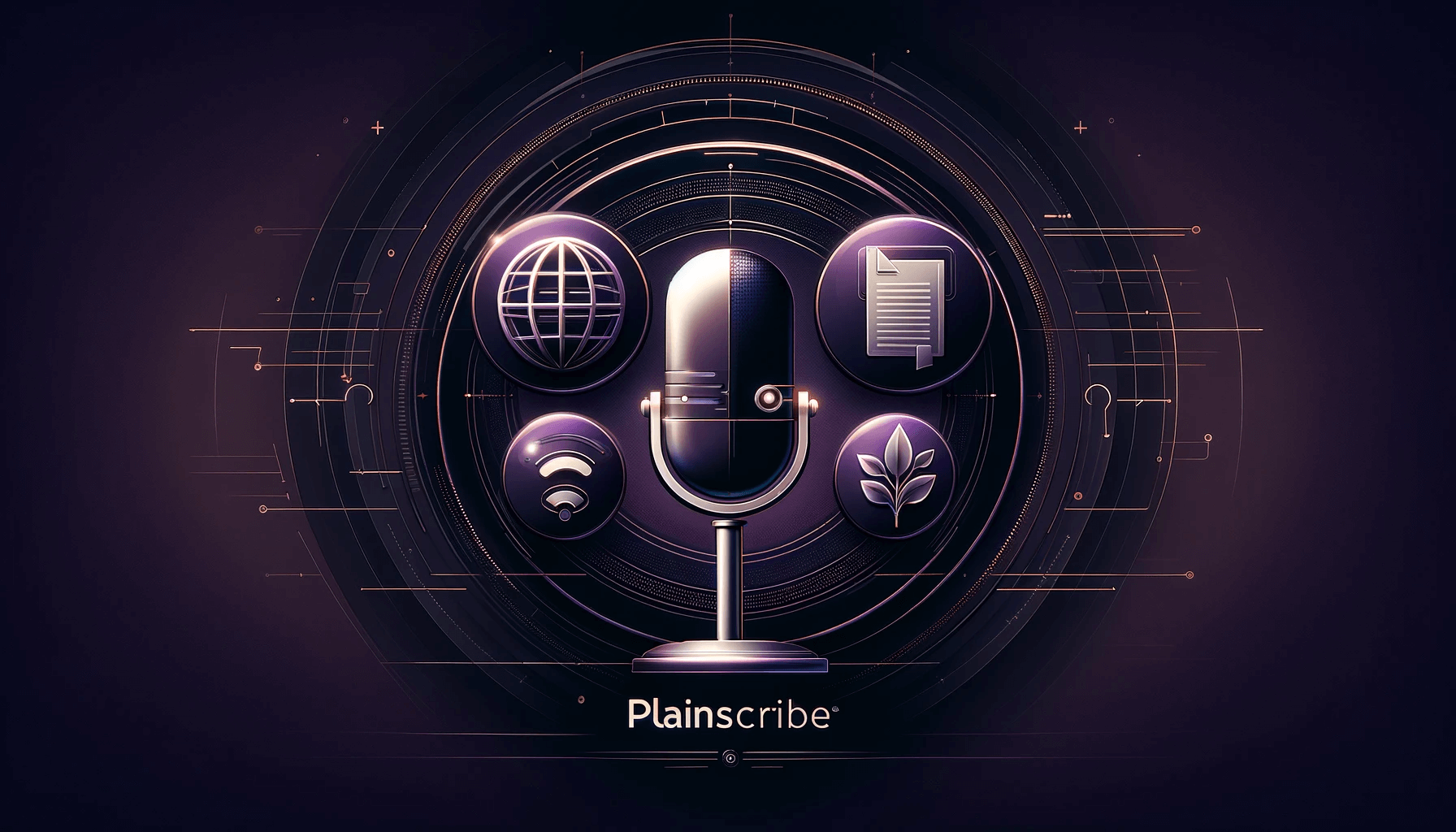 Are you looking for the best tools to help you translate from Spanish to English? Look no further! In this article, we will explore some of the top tools available for free Spanish to English translation. Whether you need to translate a document, a website, or simply communicate with someone in another language, these tools will come in handy. Let's get started!
1. PlainScribe
When it comes to Spanish to English translation, PlainScribe is a tool that stands out from the rest. This web app offers not only translation services, but also transcription and summarization of files. With PlainScribe, you can easily transcribe audio and video files of up to 100MB without worrying about any limits. After processing your files, you receive an email notification. The tool also allows you to download transcriptions in SRT/VRT format for subtitles.
Additional PlainScribe Features:
Made for a variety of large files: You can upload audio and video files of up to 100MB.
Flexible Pay-As-You-Go Model: You only pay for what you use, based on the number of hours of audio/video transcribed or translated.
Private and Secure: PlainScribe prioritizes your data's privacy and automatically deletes it after 7 days, ensuring complete peace of mind.
Translate to 50+ Languages: In addition to Spanish to English translation, PlainScribe supports transcription and translation for a variety of languages.
Summarize for Insights: PlainScribe creates a summarized version of each 15-minute chunk of the transcript, enabling you to quickly grasp the essence of the text.
To learn more about PlainScribe and its features, check out their website at https://www.plainscribe.com.
2. Google Translate
Google Translate is a renowned translation tool that offers a wide range of language options, including Spanish to English. With its intuitive interface, you can easily enter your Spanish text and receive an instant translation into English. Google Translate also provides voice input and output options, making it convenient for both written and spoken translation needs.
3. DeepL
DeepL is another powerful translation tool that provides accurate and natural translations from Spanish to English. It utilizes the latest neural network technology to deliver high-quality translations that often outperform other translation tools. DeepL's user-friendly interface allows you to effortlessly translate both short phrases and longer documents.
4. Linguee
Linguee is a unique translation tool that combines machine translation with human-made translations to provide reliable and contextually accurate results. It offers a vast database of bilingual texts, allowing you to explore translated examples in various contexts. Linguee is particularly useful if you want to understand how specific words or phrases are used in different contexts, enhancing your overall translation skills.
5. Reverso
Reverso is a comprehensive language tool that offers translation, dictionary, and conjugation services. It allows you to translate text, documents, and even entire websites from Spanish to English. Reverso's translation suggestions are often accompanied by examples, making it easier to understand the context and choose the most suitable translation.
These are just a few of the many tools available for free Spanish to English translation. Whether you need to translate a simple phrase or a lengthy document, these tools will help you bridge the language gap. Give them a try and enhance your language skills today!