Exploring the World of Speech-to-Text Technology
In recent years, speech-to-text technology has made significant advancements, revolutionizing the way we interact with digital devices and opening up a whole new world of possibilities. From transcription services to voice assistants, this technology has quickly become an essential tool in various industries. In this article, we will delve into the world of speech-to-text technology, its applications, and how it is transforming the way we communicate.
What is Speech-to-Text Technology?
Speech-to-text technology, also known as Automatic Speech Recognition (ASR), is a technology that converts spoken language into written text. It utilizes complex algorithms and machine learning models to analyze audio input and transcribe it into written form. With the advancement of artificial intelligence, this technology has become increasingly accurate and efficient, making it a valuable asset in numerous fields.
Applications of Speech-to-Text Technology
Transcription Services
One of the most prominent applications of speech-to-text technology is in transcription services. Transcription is the process of converting audio or video recordings into written text, and it is utilized in various industries such as journalism, legal, academic research, and many more. Speech-to-text technology has significantly simplified the transcription process, making it faster and more accessible. Services like PlainScribe provide a user-friendly platform that allows users to upload audio or video files and receive accurate transcriptions in a matter of minutes.
Voice Assistants
We are all familiar with voice assistants like Siri, Alexa, and Google Assistant. These virtual assistants leverage speech-to-text technology to understand and respond to our voice commands. Whether it's setting reminders, playing music, or searching for information, voice assistants have become an integral part of our daily lives. They rely on sophisticated speech recognition algorithms to accurately interpret our spoken words, providing us with quick and convenient assistance.
Accessibility Tools
Speech-to-text technology also plays a vital role in making digital content accessible to people with hearing impairments or those who prefer reading over listening. Closed captions and subtitles are essential features for individuals who are deaf or hard of hearing, enabling them to consume audiovisual content. Speech-to-text technology allows for real-time captioning during live events or automatic transcription for recorded content, ensuring that everyone can access and understand the information being conveyed.
Introducing PlainScribe
Speaking of transcription services, if you are in need of a reliable and efficient tool, PlainScribe is an excellent choice. PlainScribe is a web application that offers transcription, translation, and summarization services for various file formats. With PlainScribe, you can upload audio or video files up to 100MB, and the service takes care of processing it for you.
PlainScribe's features include:
Flexible Pay-As-You-Go Model: With PlainScribe, you only pay for what you use. The pricing is based on the number of hours of audio/video transcribed or translated, allowing for cost-effective solutions.

Private and Secure: Your data's privacy is of utmost importance to PlainScribe. They automatically delete your files after 7 days, ensuring complete peace of mind.

Translate to 50+ Languages: PlainScribe supports transcription in various languages, including translation to English. This feature is especially valuable for businesses and researchers working with multilingual content.

Summarize for Insights: PlainScribe goes the extra mile by providing a summarized version of the transcript for each 15-minute chunk of audio or video. This allows users to quickly grasp the essential information without going through the entire transcript.
If you're looking for a reliable, user-friendly, and efficient transcription service, PlainScribe is definitely worth considering. Visit their website at https://www.plainscribe.com to learn more about their services and see how they can assist you in your transcription needs.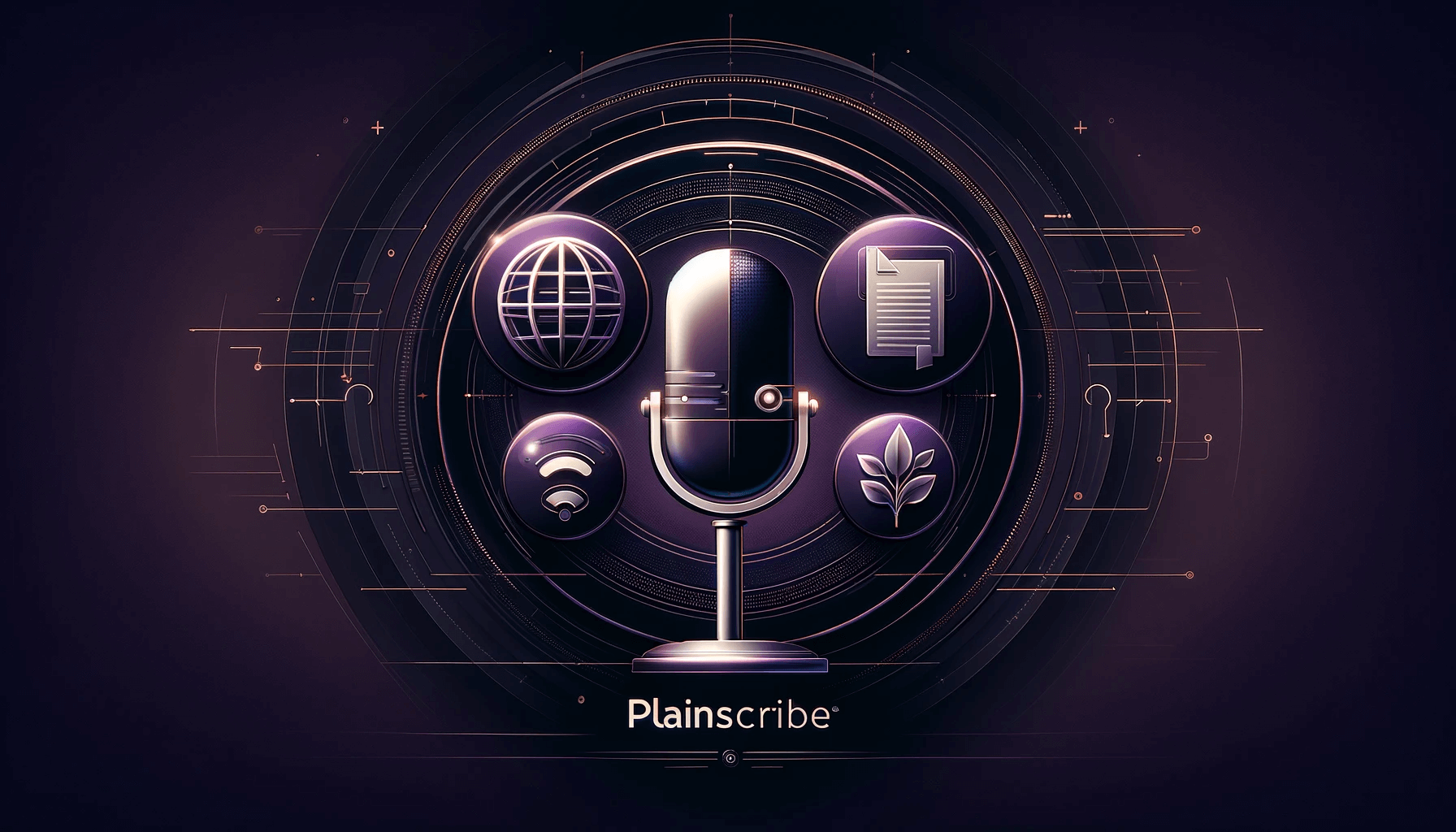 Conclusion
Speech-to-text technology has undoubtedly transformed the way we interact with digital devices and consume content. From transcription services and voice assistants to accessibility tools, this technology has revolutionized various industries. With advancements in artificial intelligence, speech recognition accuracy has significantly improved, making it more reliable and accessible than ever before. Tools like PlainScribe have made transcription services more efficient, providing users with quick and accurate transcriptions, translations, and summaries.
So, if you're looking to explore the world of speech-to-text technology, whether for personal or professional purposes, dive into the vast array of possibilities that this incredible technology has to offer.