Free Transcription from Audio to Text: Efficiency at No Cost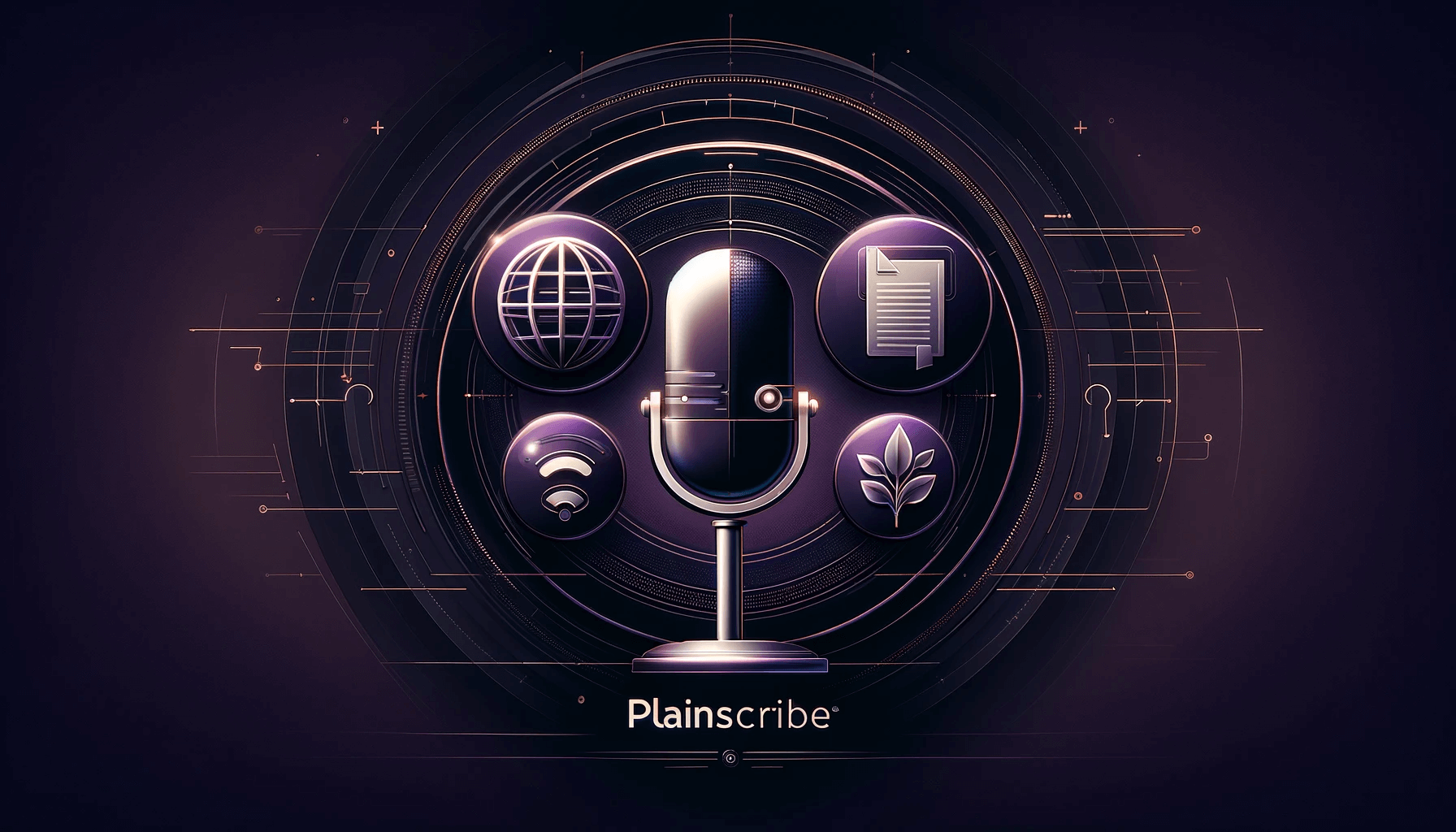 Transcription is a vital process in converting spoken words into written text. It has various applications across different industries, such as journalism, film, and research. Traditionally, transcription services were expensive and time-consuming, requiring specialized skills. However, with the advent of technology, free transcription tools have emerged, providing efficiency at no cost.
One such tool that stands out is PlainScribe, a web app that allows users to transcribe, translate, and summarize their audio and video files. This innovative tool offers an easy-to-use interface with powerful features, making it a go-to option for anyone in need of audio to text transcription.
The Benefits of Free Transcription Tools
Cost-effective: Free transcription tools eliminate the need for outsourcing transcription services, which can be expensive. With these tools, users can transcribe their audio files without incurring any additional costs.

Time-saving: Traditional transcription methods are time-consuming, requiring manual transcription by trained professionals. Free tools, like PlainScribe, use advanced algorithms to automate the transcription process, significantly reducing the time required.

Accuracy: Free transcription tools utilize sophisticated machine learning algorithms that have been trained on vast datasets. This enhances accuracy, ensuring every word is transcribed with precision.

Convenience: With web-based transcription tools like PlainScribe, users can transcribe their audio files from anywhere, at any time. There is no need to install heavy software or carry around bulky equipment.
Introducing PlainScribe: Your Go-to Free Transcription Tool
PlainScribe is a versatile web app that provides users with an array of transcription features. Its user-friendly interface makes it accessible to both beginners and professionals alike. Here are some noteworthy features of PlainScribe:
Transcription: PlainScribe utilizes cutting-edge speech recognition technology to convert audio files into text. Simply upload your file, and within minutes, your transcript will be ready for download.

Translation: In addition to transcription, PlainScribe also offers translation services. With the ability to translate text into multiple languages, users can easily reach a broader audience.

Summarization: PlainScribe can also summarize lengthy transcripts, saving valuable time by extracting the key points from the text.

Multiple Formats: PlainScribe supports various audio and video formats, ensuring compatibility with a wide range of files.

Privacy and Security: PlainScribe prioritizes user privacy and data security. All files are encrypted and stored securely, giving users peace of mind.
How to Use PlainScribe for Transcription
Using PlainScribe for transcription is a straightforward process. Follow these steps to get started:
Visit the PlainScribe website.

Sign up for a free account or log in if you already have one.

Once logged in, you will be directed to the dashboard. Click on the "Transcription" tab.

Upload your desired audio or video file by clicking on the "Upload File" button.

Sit back and relax while PlainScribe transcribes your file. The time required will depend on the length of the audio.

Once the transcription is complete, you can download the text file and make any necessary edits.

If desired, you can also explore the translation and summarization features offered by PlainScribe.
Conclusion
Free transcription tools, like PlainScribe, have revolutionized the transcription process. With efficiency at no cost, these tools offer convenience, accuracy, and time-saving capabilities. Whether you are a journalist, researcher, or filmmaker, PlainScribe provides an accessible and reliable solution for all your audio to text transcription needs. So why not give it a try and experience the benefits of free transcription today?
Visit PlainScribe and start transcribing, translating, and summarizing your files effortlessly!