How to Download Transcriptions Easily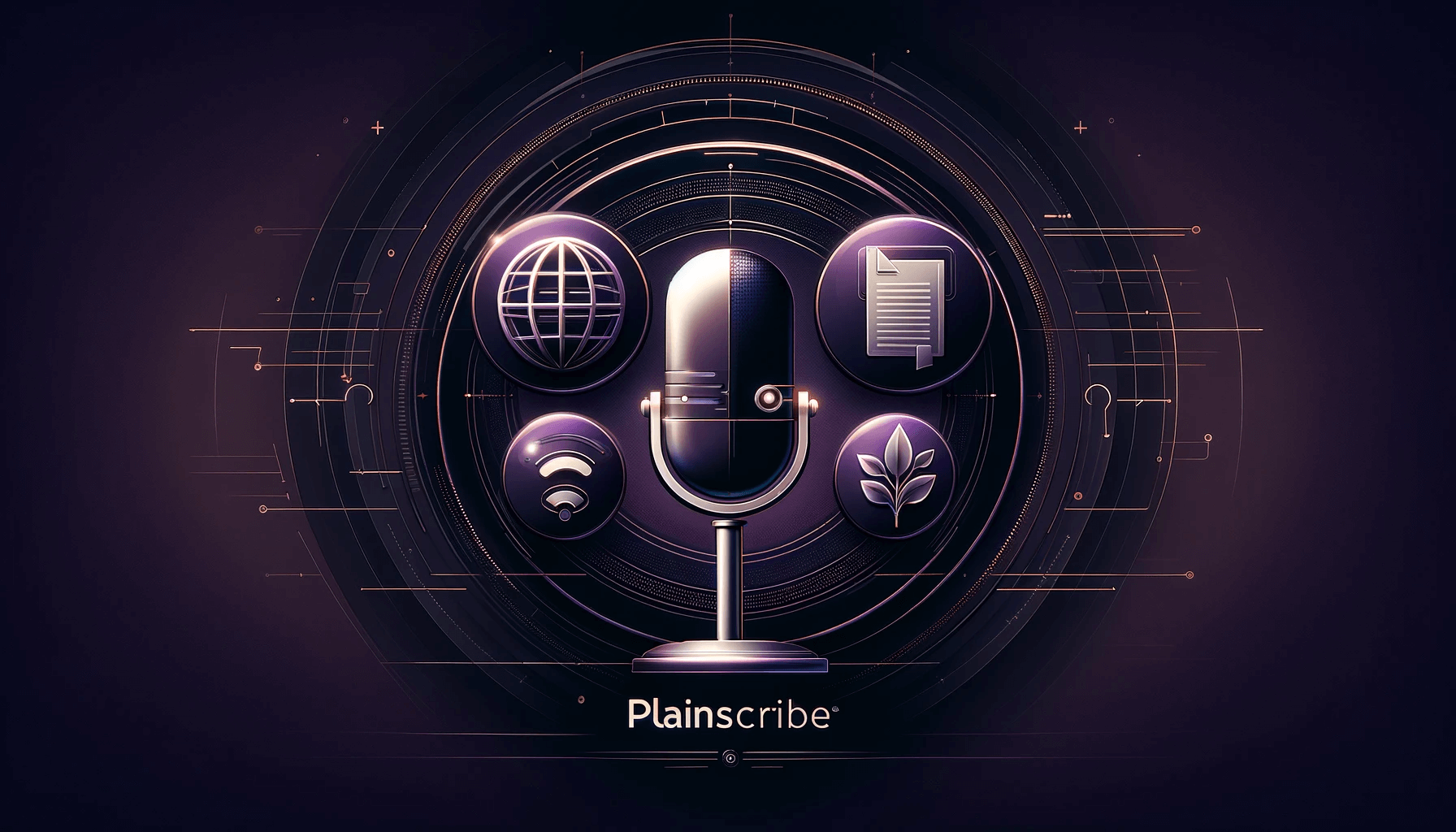 Transcribing audio or video content can be a time-consuming task, but with the right tools, it becomes much easier and efficient. One such tool is PlainScribe, a web app that allows you to transcribe, translate, and summarize your files. In addition to its various features, PlainScribe also provides the option to download transcriptions in SRT/VRT format for subtitles. In this article, we will guide you through the process of downloading transcriptions using PlainScribe.
Getting Started with PlainScribe
Before we delve into the download process, it's essential to familiarize ourselves with PlainScribe's other features. With PlainScribe, you can upload audio and video files of up to 100MB in size, ensuring that you won't face any limits while working with large files. Once you upload your file, PlainScribe takes care of the processing and sends you an email notification when it's completed.
Pay-As-You-Go Model
PlainScribe follows a flexible pay-as-you-go model, meaning you only pay for what you use. The cost is based on the number of hours of audio/video transcribed or translated. This allows you to have full control over your expenses while still benefiting from the convenience provided by PlainScribe.
Private and Secure
Data privacy is a significant concern for everyone, and PlainScribe understands this well. Your data's privacy is their priority, and they automatically delete it after 7 days, ensuring complete peace of mind. You can trust PlainScribe to handle your files securely and treat your privacy with the utmost importance.
Translations Made Easy
PlainScribe supports transcription in a variety of languages and also offers translation services to English. If you have content in a different language and need it transcribed or translated, PlainScribe has got you covered.
Summarize for Efficiency
In addition to providing transcriptions, PlainScribe also offers a summarization feature. For each 15-minute chunk of your transcript, PlainScribe creates a summarized version, allowing you to quickly grasp the essence of the text. This is particularly handy when you need to review or skim through a lengthy transcript.
How to Download Transcriptions
Now, let's walk through the process of downloading transcriptions using PlainScribe:
Visit the PlainScribe website and sign up for an account.

Once logged in, navigate to the transcriptions section.

Select the desired file from your uploaded files list.

On the file's detail page, you will find the option to download the transcription in SRT/VRT format.

Click on the download button, and the transcription file will be saved to your device.
Downloading transcriptions with PlainScribe is as simple as that. With its user-friendly interface and efficient processing, PlainScribe provides a seamless experience for transcribing and accessing your transcriptions.
Conclusion
Transcribing content is no longer a daunting task thanks to tools like PlainScribe. Its ability to transcribe, translate, and summarize your files makes it an invaluable asset for various purposes. The option to download transcriptions in SRT/VRT format further enhances its usability, especially for projects requiring subtitles. With PlainScribe, you can save time and effort while ensuring accuracy and convenience.
To learn more about PlainScribe and explore its features, visit their website.