Get a Sample of Transcription Services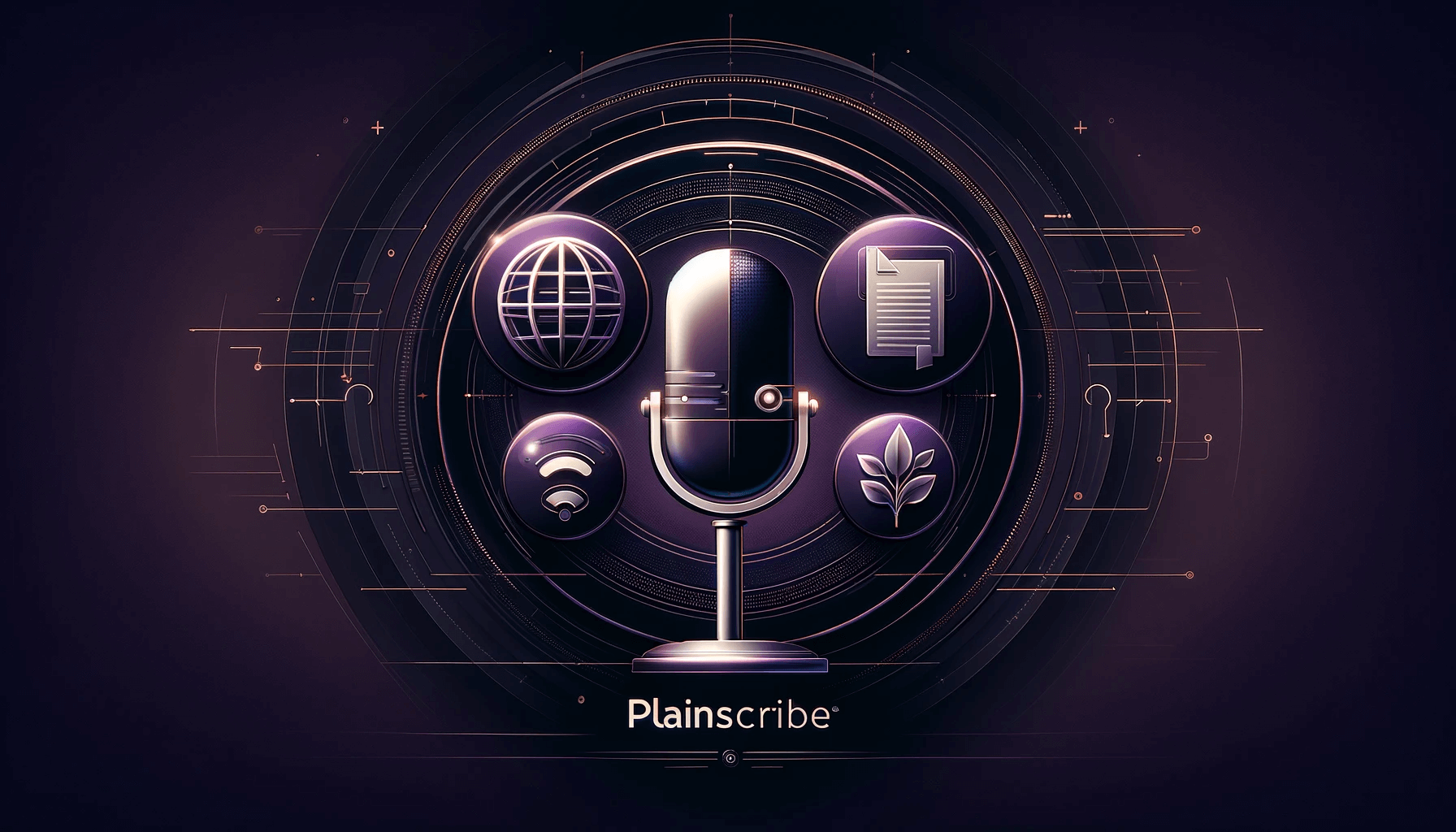 Transcription services have become an essential tool for individuals and businesses alike. Whether you need to transcribe an interview, a podcast, or a meeting, accurate and efficient transcription can save you time and effort. However, with so many transcription services available, it can be challenging to choose the right one for your needs.
If you're in search of a transcription service that offers exceptional quality and a user-friendly experience, look no further than PlainScribe. PlainScribe is a web app designed to help you transcribe, translate, and summarize your files effortlessly. Let's dive into some of its features and how it can benefit you.
Effortless Transcription, Translation, and Summarization
PlainScribe makes transcription a breeze with its intuitive interface and powerful capabilities. You can easily upload files up to 100MB, including audio and video formats, without worrying about any file limits. Once you've uploaded your file, PlainScribe processes it and notifies you via email when it's ready.
The web app offers a pay-as-you-go model, ensuring that you only pay for what you use. You're billed based on the number of hours of audio/video transcribed or translated, giving you the flexibility to manage your budget effectively. This feature is particularly useful for individuals and businesses with varying transcription needs.
Privacy and Security
Your data's privacy is of utmost importance to PlainScribe. The platform automatically deletes your files after seven days, ensuring complete peace of mind. You can trust that your sensitive information remains secure and confidential throughout the transcription process.
Translation Capabilities
In addition to transcription services, PlainScribe stands out from the competition by offering translation services. It supports transcription in a wide variety of languages and allows you to translate your files to English. This feature is incredibly valuable for global businesses, researchers, and individuals working with multilingual content.
Summarization for Efficiency
PlainScribe goes above and beyond by providing a summarized version of the transcript for each 15-minute chunk of your file. This summarization feature allows you to quickly grasp the essence of the text without having to go through the entire transcription. This functionality can be immensely helpful when you need to review lengthy recordings but are short on time.
Try PlainScribe Today
If you're in search of a reliable and feature-packed transcription service, give PlainScribe a try. Its user-friendly interface, flexible pricing, and additional translation and summarization capabilities set it apart from the competition. Visit their website at www.plainscribe.com and discover how PlainScribe can streamline your transcription needs.
Remember, accurate and efficient transcription is just a few clicks away with PlainScribe!